Stanton (Sandy) Swafford
Stanton Swafford is a local author with his debut novel, an espionage thriller titled "China Sea," about to be published.
AUTHOR
Works-in-Progress (to be published this Summer)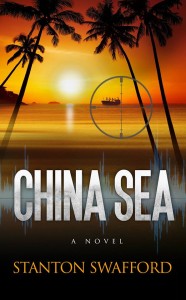 "China Sea"
---
Bo Folsom
With a dozen writing projects in work, Author/Editor/Publisher Bo Folsom brings an aerospace management background to organizing community events & teaching. His writer workshops provide an opportunity to share knowledge & fuel his own creative work.
AUTHOR
Published
"Twenty Years Ago," Bo Folsom, ISBN 978-0-9896420-3-3 (iBook)
https://itunes.apple.com/us/book/twenty-years-ago/id668446307?mt=11
Works-in-Progress
Books:
"Averting Catastrophe & Creating Miracles: A Rocket Scientist's Everyday Guide to Harnessing the Power of Risk and Opportunity Management"
"The Seven Natural Laws of Comedy"
"From Dusk to Dawn"
"The Nine Most Influential Women You've Never Met" (non-fiction novel)
Original screenplays:
"IceHawks"
"Herd of 7-inch Daggers"
"Friday Island"
"Concert for Connecticut"
"The Eliminated" (2011, self-produced short film screened at Crest Theatre in Westwood)
Musical screenplay adaptation:
PUBLISHER / EDITOR-IN-CHIEF (1995-1997)
"2oo2: A News & Feature Magazine for the Pacific Northwest" (monthly circulation: 60,000)
EDITOR (1992-1993)
"The Orange County Blade News Magazine" (monthly circulation: 45,000)